Helping your family grow, naturally.
Recent Work
Through the time tested modalities of acupuncture and massage therapy, we offer you a safe and effective treatment for creating and supporting new life from conception through pregnancy and beyond. Give us a call today! (317) 846-8777
More About Our Company
Indiana Reproductive Acupuncture has been helping women conceive and give birth to healthy, happy babies since 2005 and we are dedicated to making your road easier and more successful. We look forward to supporting you both physically and emotionally along your unique journey!
Every woman is different, and every path to motherhood is unique. Maybe you need some help conceiving naturally, or you're undergoing an IVF cycle (in vitro fertilization). Perhaps you are going through a medicated cycle or an IUI (intrauterine insemination). Maybe you're already pregnant but concerned about miscarriage or suffer from nausea, fatigue, sciatica, migraines, depression, or some of the other common side effects of pregnancy. Is a breech presentation or a missed due date causing you concern?  As the only acupuncture clinic in Indiana specializing exclusively in treating infertility and pregnancy wellness issues you can rest assured you have come to the right place!
Read More
Recent Blog Posts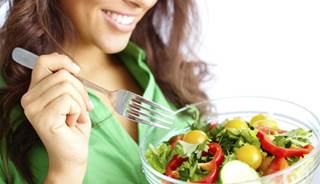 January 7, 2016 |
An interesting article from EndocrinologyAdvisor.com on the positive impact that diet and excercise have on infertility for women with PCOS. Frieda Wiley, PharmD, CGP, RPh December 22, 2015 Weight loss before conception improved ovulation rates and metabolic parameters in PCOS. According to the Office on Women's Health, 1 in 10 to 1 in 20 women of childbearing age in the United States has polycystic ovary syndrome (PCOS).1 In addition to being the most common female endocrinopathy, this spectrum disorder is also a leading cause of infertility in women.1, 2, 3PCOS is commonly characterized by chronic anovulation and features of hyperandrogenism. Researchers are exploring various treatment options in their quest to improve fertility in women with PCOS desiring to have...
Read More